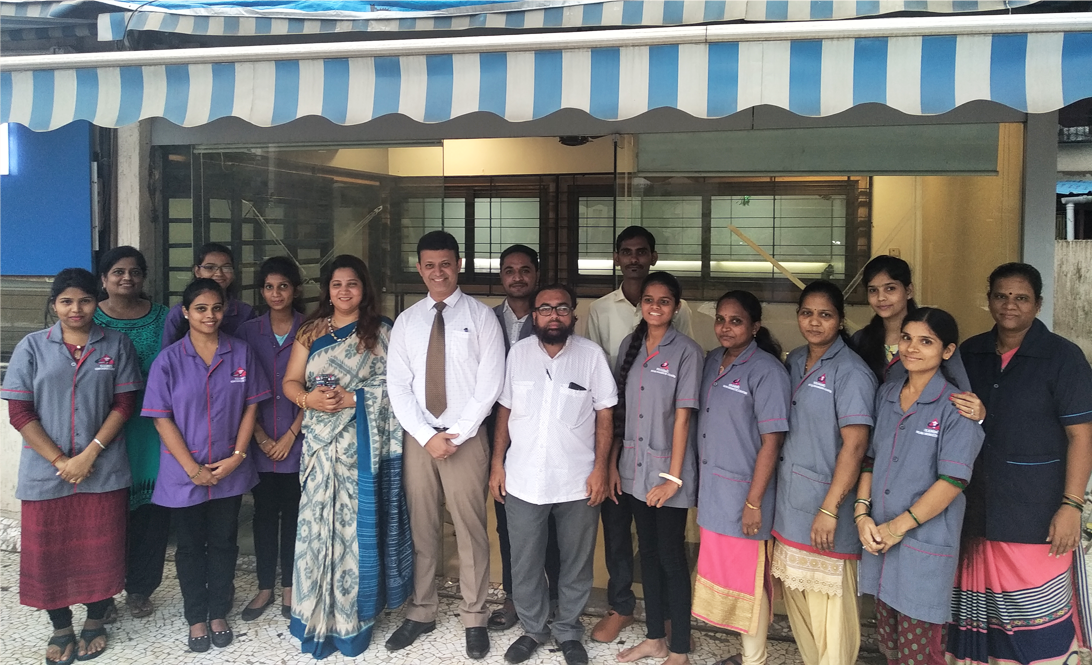 KNDC, started by Dr. Suhas K. Kulkarni & Dr. (Mrs.) Sakshi S. Kulkarni, started in April, 2012. The aim is to provide quality services to people at affordable prices. After gaining vast experience in various premiere institute they have opened this centre which is equipped with latest machine, trained technicians and well mannered staff.
They believe in their motto of "Under Promise and Over Deliver".
KNDC is the first diagnostic centre in Koparkhairane, which is ISO certified and comes with the synergism of both "In-House Radiologist & Pathologist" for accurate diagnosis as well as resolution of any queries.
KNDC uses state-of-the-art equipment capable of detecting routine and potentially serious health problems.The services offered are annual health check-ups, pre-employment and pre-operative medical check-ups, health insurance check-ups.

Patient visit the physician

List of test to be done

Receptionist (Enquiry)

Test procedure to be done

Diagnosis and finding
sent back
A wide range of individual tests is also offered at "good value for money" fees